9/24/05 Everyone Deserves a Name
Everyone deserves a name no matter who they are: even a John Doe whose identity has thus far eluded authorities in North Charleston, SC. Surely someone, somewhere, loves him and misses him.
I was contacted by Tamara DiCenzo, a detective with the North Charleston Police Department because of this John Doe. He was found deceased near a grey hound bus station. They have nearly exhausted all of their resources and still can not identify this man.
He is an older white male with a large amount of tattoos. The tattoos cover most of his back and are rather unusual. One of the largest ones reads "South Of Heaven", which is on his lower back. The others tattoos are images of wizards, skulls and other similar depictions. Most of his tattoos would be covered up if he had a mid length sleeve shirt on. He is very well kept and clean.
As soon as the department gave me permission, I sent out John Doe's photos and known information to my contacts in the missing person's field. One of those contacts was Todd Matthews of the Doe Network, mentioned in my "Dead Men Might Tell Tales" posting from two days ago.
Todd sent the photo of the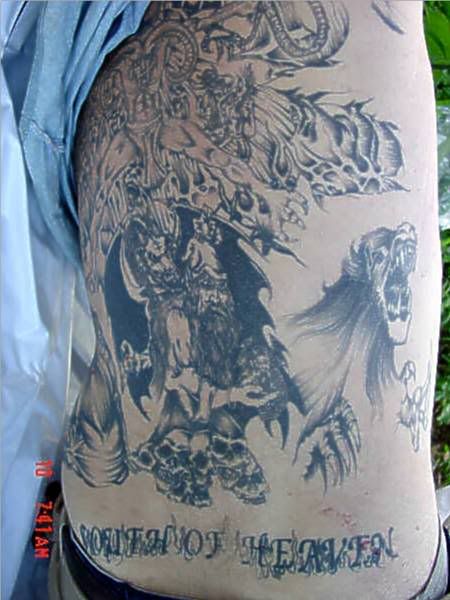 man's face to Wesley Neville, well-known and respected forensic artist. Wesley took the photo and brought John Doe to "life", increasing the possibilities of finding him. The difference between the photo of the deceased John Doe and the "living" one is remarkable!
Perhaps this man will soon have a name, his rightful one, and somewhere, a family will have their answer, even though it is not the one they desire.
If anyone recognizes this man, or these tattoos, please call Detective DiCenzo at 843-740-2862.
I will not post the original photo of the John Doe's face here, as it may be disturbing for some of our readers. If you wish to view it, and the amazing difference between the original, you may do so here:
http://www.truckingboards.com/trucking/upload/showthread.php?t=514
Related Links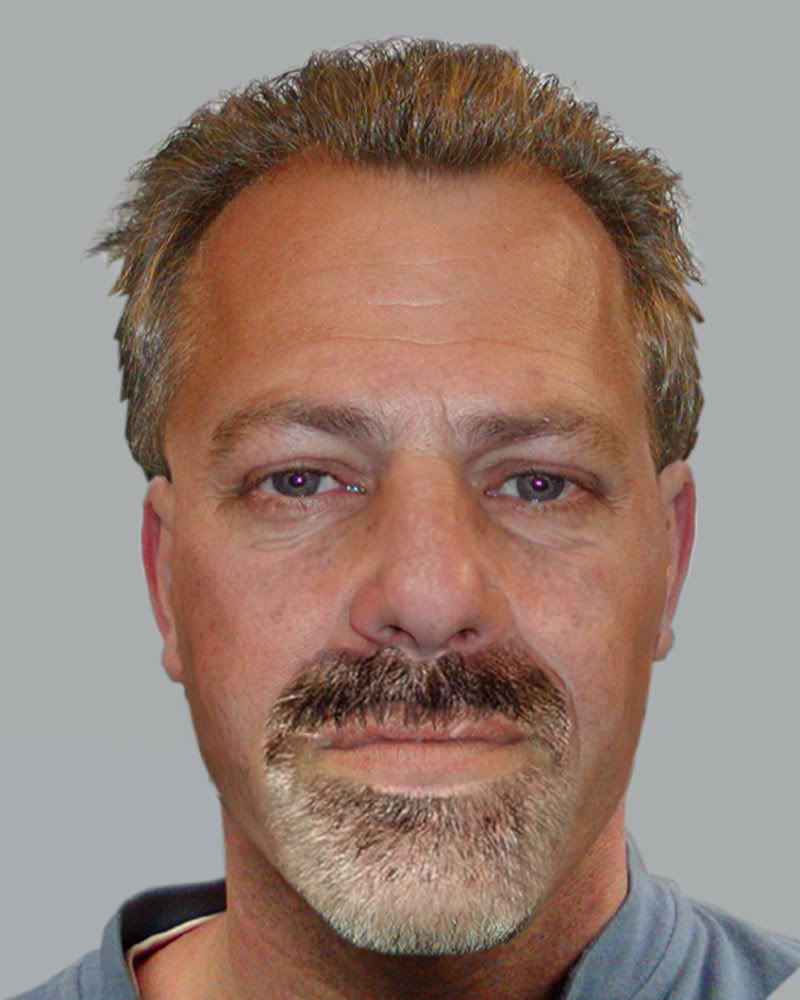 Doe Network:
http://www.doenetwork.org/
Project Edan:
http://www.projectedan.us/
Tamara DiCenzo only knew to contact me because she had heard of Project Jason through Brandy Hanna's mother, Donna. (Her story here: "I Love You Mom,...See You Later.") I reached out to my contacts and they reached out to theirs. If John Doe is identified through this circle of contacts, I think that will be just as amazing as Wesley's photo, and perhaps even more so.
In good news, Brandy was featured in her local newspaper. We are happy for the family to get this exposure. Awareness is the key.
You may read the text of that article here:
http://www.truckingboards.com/trucking/upload/showthread.php?t=122
As Hurricane Rita makes her unwanted entrance, we pray that the loss of life will be at a minimum.